Fulton County Five Hiking Challenge
Welcome to the Fulton County Five Hiking Challenge!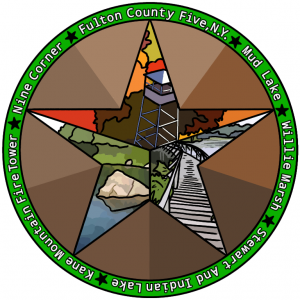 The Fulton County Tourism Department is proud to announce a new hiking challenge to Upstate New York.
The Fulton County Five is a 5 hike challenge for locals and tourists to participate in and enjoy the beauty of local hiking.
Hiking challenges are designed to give people an opportunity to visit new places and explore new trails. This challenge is on a beginner/intermediate level and would be challenging but completable.
This initiative was started as a conversation with Randy Gardinier, local hiking enthusiast. Gardinier has always enjoyed hiking and has done sections of the Northville-Placid trail as well as a few high peaks in the Adirondacks.  In the spring of 2020, amid the pandemic, his cousin had shared with the Adirondack 50 Falls Challenge book, which leads participants to 50 waterfalls in all corners of the Adirondacks from roadside cascades to hikes more than 10 miles.  Along with seeing new places, it provided good exercise, and he spent time, although often distanced, connecting with family, friends and loved ones in a way that has led us to looking to continue different challenges this year.  Gardinier grew up in the area and has chaired the Great Sacandaga Lake Fisheries Federation for over 22 years. He has been a supporter of Fulton County and all it has to offer.  Gardinier also said- "I realized how much I enjoyed these other places that were new to me and that a local challenge could be another way to showcase our area while garnering some tourism dollars along the way."
How do you complete the challenge? There are 5 hikes to climb on this challenge. You can hike them in any order, and have one year from beginning to end to complete.
Accepting this challenge means you understand and acknowledge the hazards and risks associated with hiking and you release Fulton County Tourism and the Fulton Montgomery Regional Chamber of risk and liability.
Hike Smart NY– please review Carry In Carry Out guidelines and other hiking tips here: https://www.dec.ny.gov/outdoor/28708.html
The Fulton County Five Hiking Challenge Trails: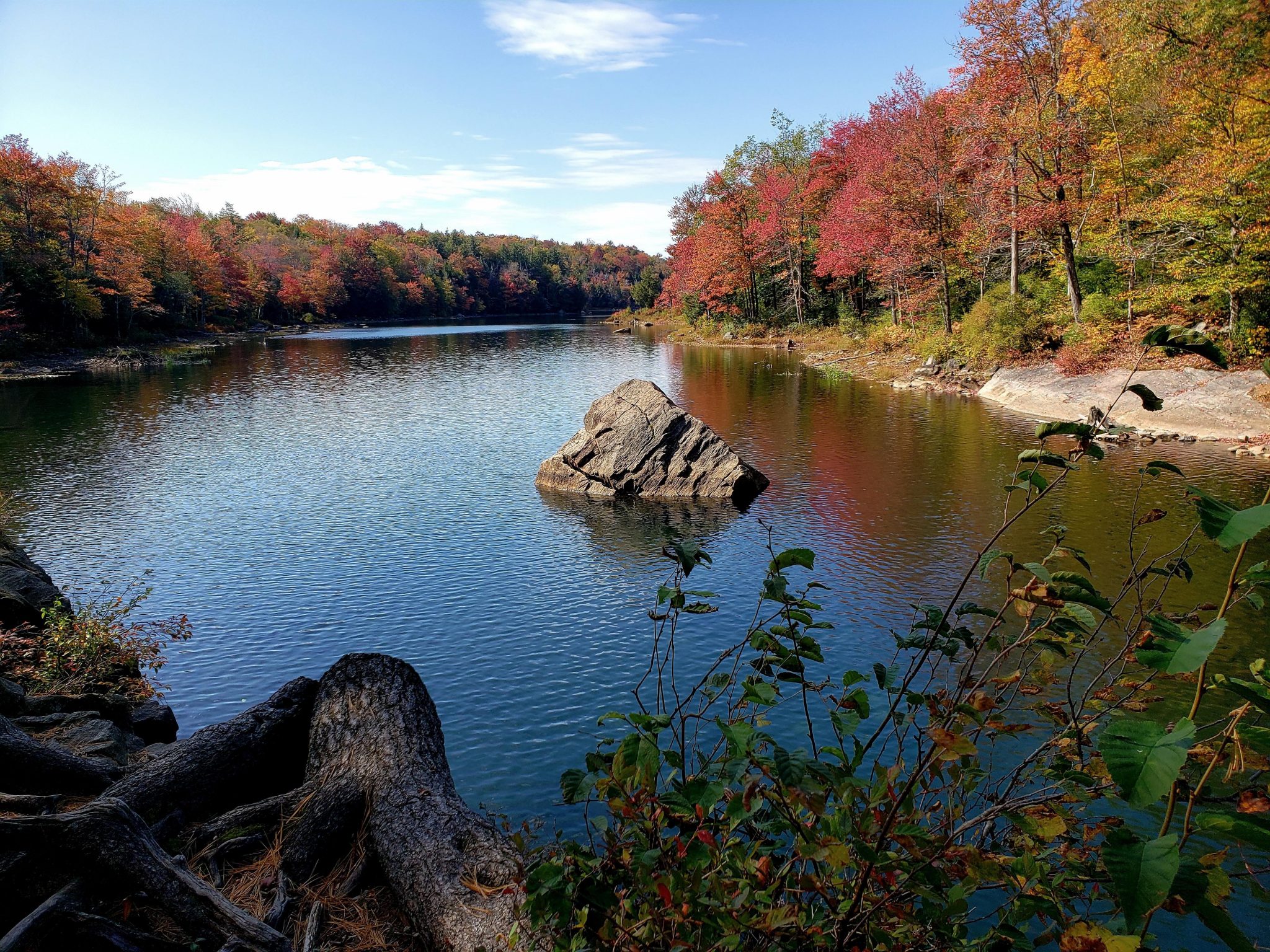 Nine Corner Lake: A gradual uphill climb passing several mountain streams. Nine Corner lake has crystal-clear water with several large rock outcroppings along the shore. The trail continues along the south side of the lake, enabling a longer hike if desired.
Trail length– 0.9 miles to lake. Trail difficulty- Easy
Trail Head/Parking Directions- Trail head is on the north side of Route 29A, less than 0.1 miles from the intersection of Route 10/29A.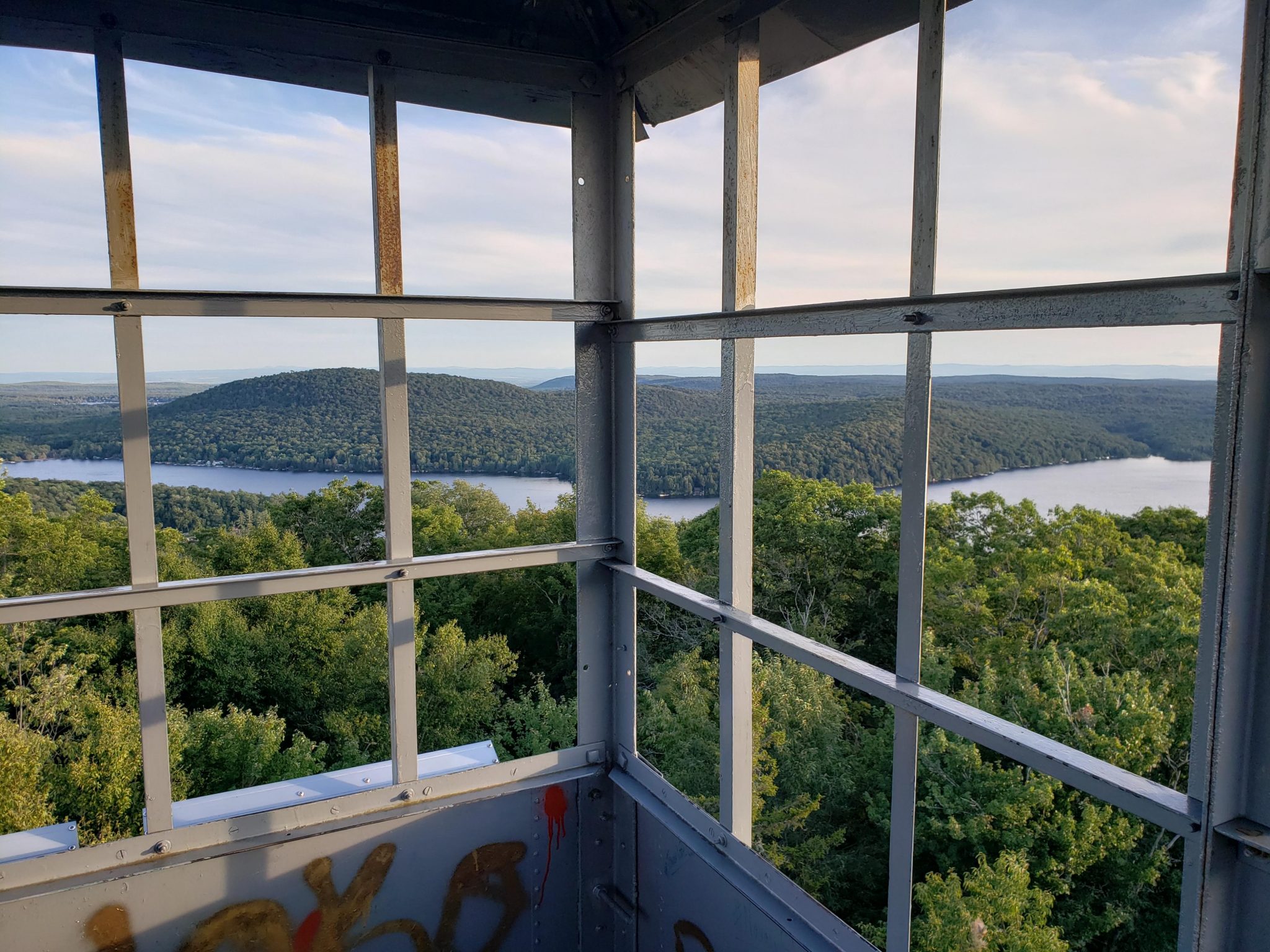 Kane Mountain- The trail follows an old jeep road to a restored fire tower and observer's cabin. Breathtaking views, including eight lakes in the area that can be observed from the fire tower.
Trail length– 0.9 miles to lake. Trail difficulty- Moderate
Trail Head/Parking Directions- Turn on Green Lake Road (off of Route 29A). Once on Green Lake Road, go half off a mile and bear left at the park to parking.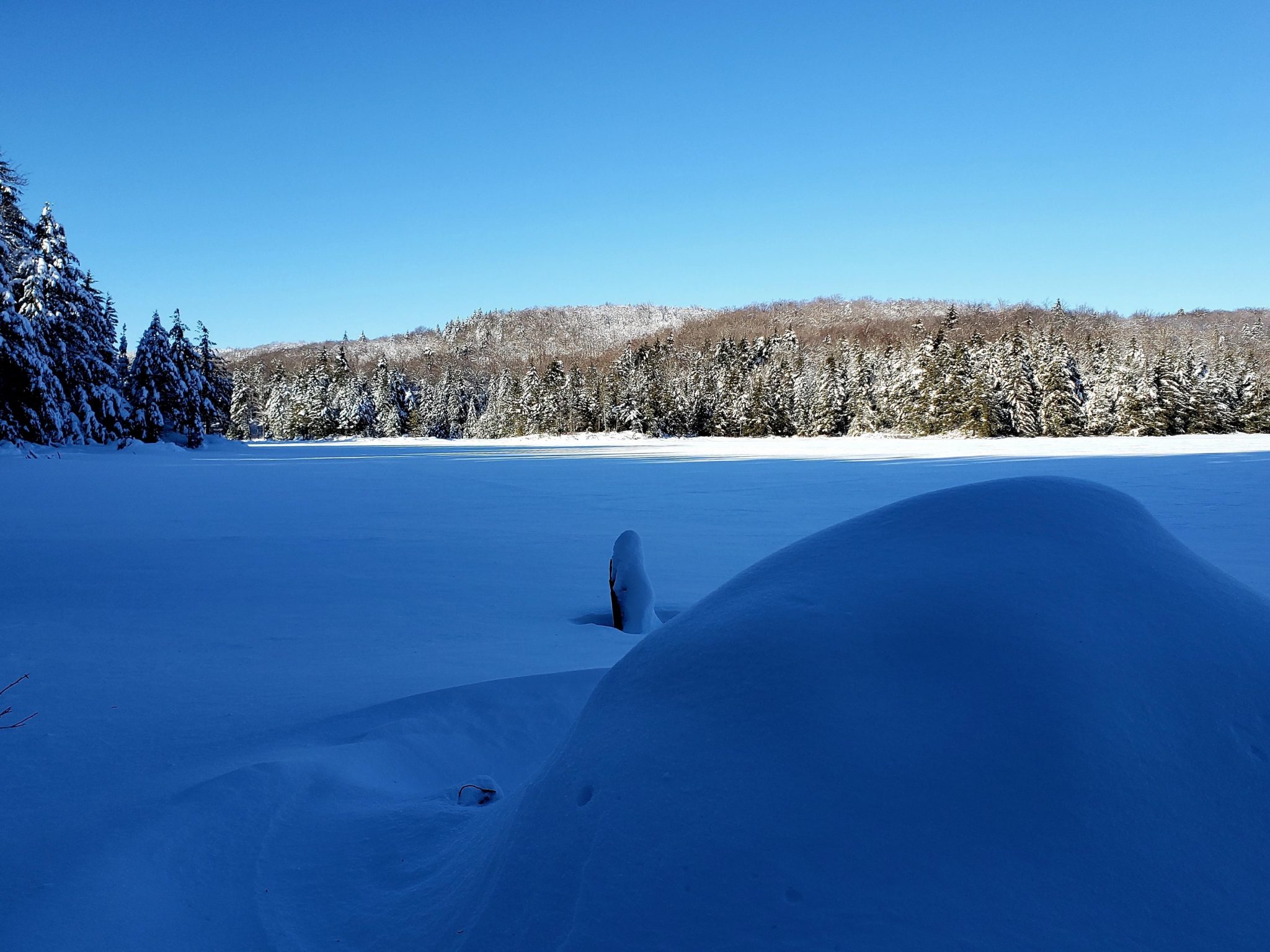 Stewart and Indian Lake- The trail is mostly flat, passing by Stewart Lake (1.4 miles) and then on to Indian Lake.
Trail length– 2.2 miles one way.  Trail difficulty- Easy/Moderate
Trail Head/Parking Directions- Turn on Green Lake Road (off of Route 29A). After 0.5 miles, bear left at the fork to parking. The trail head is several hundred feet past the parking area to the right.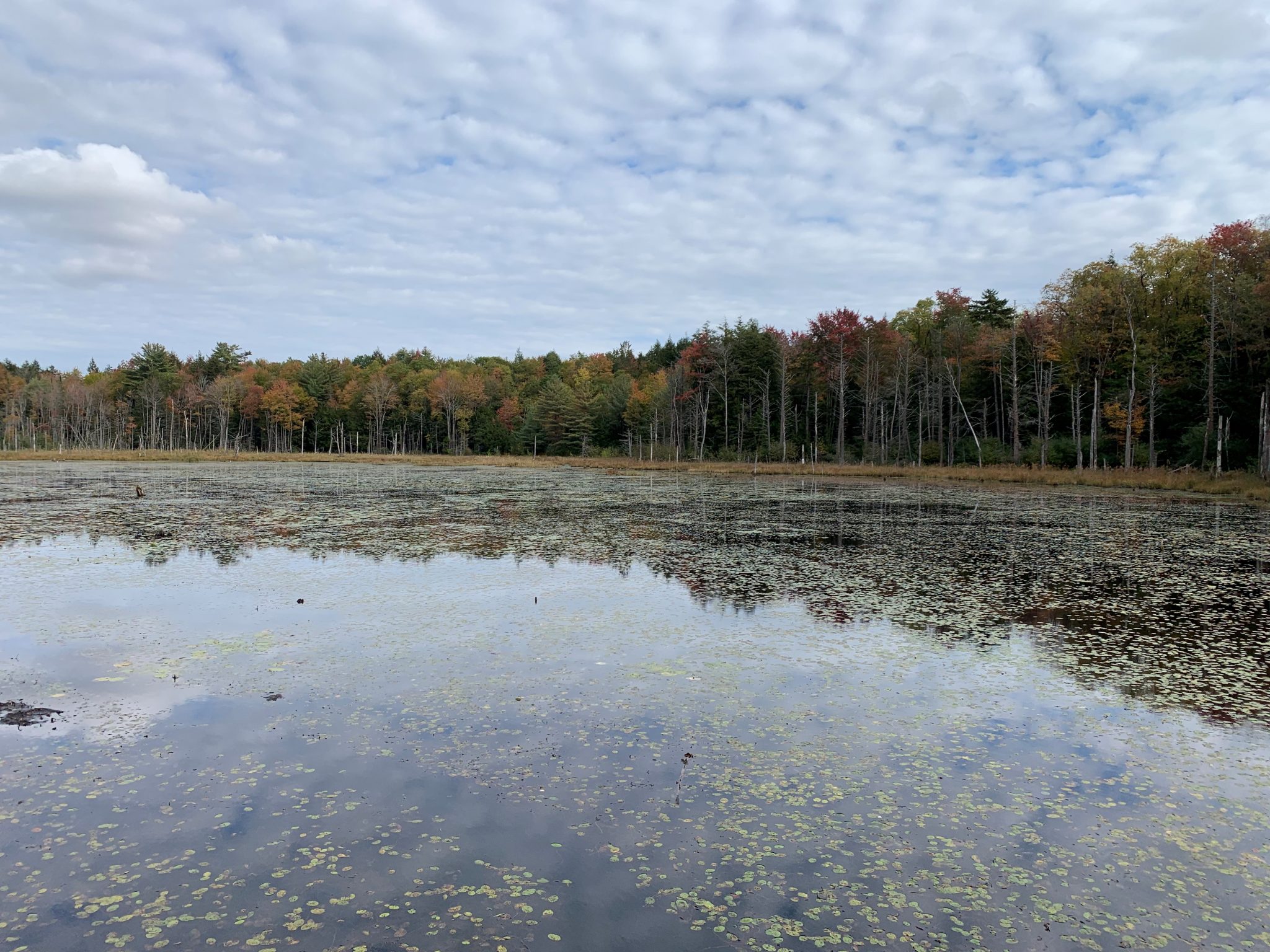 Willie Wildlife Marsh- Explore a wetland habitat with a viewing platform and boardwalks that traverse the marsh and open areas.
Trail length– 1.5 mile loop.  Option of a .03 mile paved accessibility trail. Trail difficulty- Easy
Trail Head/Parking Directions- Trail head is 1.8 miles down Willie Road (turn is off Route 29A).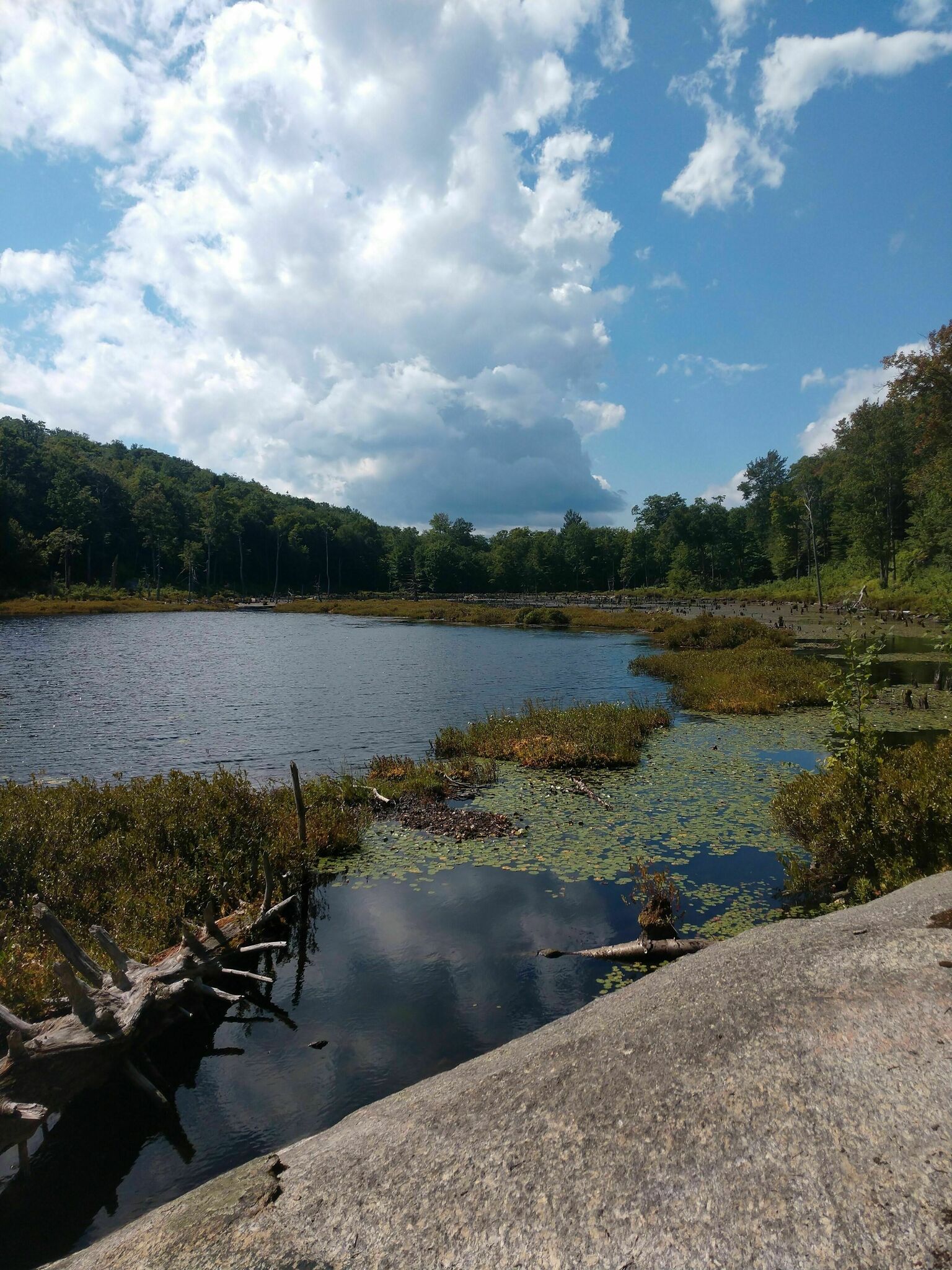 Mud Lake- Mud Lake is a nice trail to enjoy the scenery of the Adirondack Park. Part of Northville/Lake Placid trail.
Trail length– 3.9 miles to lake and back.   Trail difficulty- Moderate
Trail Head/Parking- Directions- NYS Route 30, and to County Highway 123 to Collins-Gifford Valley Road in Northampton.
After completion of the hiking challenge, please click here to complete the form.  Please give 4-6 weeks for your patch and certificate to be mailed to you.
The patch was created by was Makiya Smith, a PTECH sophomore from Mayfield.  While creating her design, she knew that she wanted a five-point shape to split in five for each trail. Smith used the pictures presented for inspiration, and highlighted the fire tower at Kane Mountain, the bridge at Willie Marsh, and the rocks at Nine Corner Lake.
Smith's favorite way to create art is digitally, because when she makes a mistake, she can press the undo button, but on paper, erasing would cause a mark to be leftover on the paper. Her goals for artmaking in the future are to improve on my art style, color theory, proportion, and backgrounds. When asked who her favorite artist is, she states- "I don't really have a favorite artist, but if there was a favorite, I would have to say, Heartmush. Their art style is so cool and the colors they use in each artwork are stunning."
Smith is a proud student of the PTECH program. She says- "At PTECH, I get a college degree and experience in professionalism. PTECH also has project-based learning, where the projects have good messages. An example of this would be our last project, not our current one, where my partner and I made a Random Act of Kindness Calendar for April. We were tasked with the mission of creating something that would spread kindness."
Smith's future plans are to "easily take care of her parents and help her family when they are in need." She also plays the trombone in her spare time.
Teacher Melissa McGill adds- "Working with the Fulton Montgomery Regional Chamber of Commerce has been a great opportunity for our PTECH students. The two-dimensional design class has created professional and eye-catching designs. Makiya continues to demonstrate her creativity, eye for design, and high level of craftsmanship in her work. I can't wait to see what she does next! I am definitely going to participate in the hiking challenge. I have already completed one of the hikes!"
Thank you for completing the Fulton County Five! We hoped you enjoyed your experience.  www.44lakes.com has a complete list of attractions, dining, shopping, and lodging while you are here. Please visit our Facebook and Instagram pages @visitfultoncountyny, and please share your hiking photos and add #fultoncountyfive-
Additional Tourism department information: 
Scott Henze, Director of Planning and Tourism
1 E. Montgomery St., Johnstown, NY 12095
518-736-5660
Fulton Montgomery Regional Chamber of Commerce: www.fultonmontgomeryny.org    Facebook @fultonmontgomerychamberny
Fulton County NY website – www.fultoncountyny.gov