I LOVE NY started the "New York Fall Foliage Report" on September 9 and continue until the end of the foliage season, around the first or second week in November.  Fulton County has its own "foliage spotters" to participate in this annual report.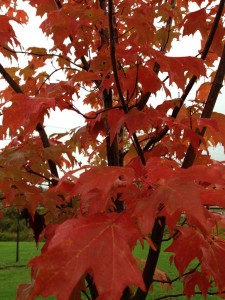 Reporting station: Gloversville
Percent of trees predicted to have changed by the coming weekend: 40-50%
Brilliance: Average
Predominating colors: Greenish-yellow, touches of reds and oranges are becoming more prominent and brighter
Rating: Midpoint
The red and orange colors are starting to become brighter and the yellows are becoming more prominent than the green. We are about midpoint especially in the higher elevations. The vibrancy of the color has improved from dull to average. There are touches of bright color especially when the sun hits the leaves. There is still a lot of leave coverage on the trees making the next few weeks optimal viewing.
Call for Harvest Tour, Great Sacandaga Lake, and Route 29A Chain of Lakes Maps
1.800.676.3858