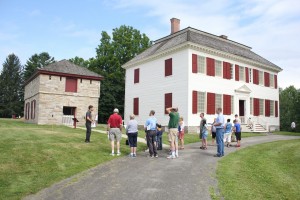 Day One:
Fulton County is rich in history and museums.  Visit Johnson Hall State Historic Site for a tour of the former home of Superintendent of Indian Affairs Sir William Johnson.
Day Two:
Explore the Fulton County Museum dedicated to the history of Fulton County's past industries including leather, weaving, and railroad.  The extensive museum collection will take you to days gone by and the former technologies of yesteryear.
Don't stop discovering the historic importance of Fulton County, Walk in the Footsteps of Elizabeth Cady Stanton and the Historic Quadrangle of Johnstown.