Day One:
Start off your morning with a round of mini golf at Grandview Mini Golf. Then take a ride on the wild side at Adirondack Animal Land. Finish the night off with popcorn and movie at The Ozoner 29 Twin Drive-In Theatre.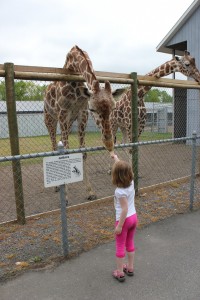 Day Two:
On a budget, no problem! Pack a lunch and hike Kane Mountain, in the Town of Caroga. The view of Canada Lake from the fire tower is amazing! Looking to dig into some history? Take a quick drive over to Johnson Hall State Historic Site to learn more about Sir William Johnson. From May through October, guided tours are available Wednesday-Sunday.
Day Three:
Dig for Herkimer Diamonds, world famous quartz crystals found only in specific locations in New York State, at Crystal Grove Diamond Mine.  Digging for diamonds is fun for all ages!  Then head north and hit the beach for the afternoon at Pine Lake Park.  You can grab a snack on the way or enjoy their pizza and ice cream available on site.