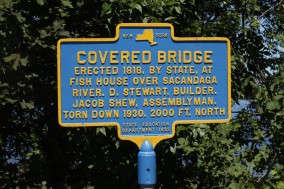 Fish House Covered Bridge
Marker located at the intersection of Fish House and County Route 110 on the north side across from the Route 109 intersection.
This bridge became a victim of the Sacandaga Reservoir project. It once connected this side of the Town of Northampton with the rest of the town. A local attempt to preserve it in 1930 failed and it was destroyed.