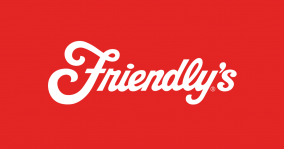 Friendly's
248 N Comrie Ave, Johnstown, NY 12095
In 1935, the Blake Brothers founded their first ice cream shoppe in Springfield, Massachusetts and named it "Friendly." The name was a promise that the small ice cream shoppe would be a friendly place for families to enjoy a meal together. We still believe in that promise.
Today, you can still find your long-time Friendly's favorites on the menu! From made-to-order Friendly's Big Beef® Burgers to the homemade ice cream at the end of your meal, we have dedicated our lives to making the Friendly's you remember, one that your children (and theirs!) can celebrate for years to come.
Come see what the Friendly's promise is all about.
source: https://www.friendlysrestaurants.com/about/our-story/