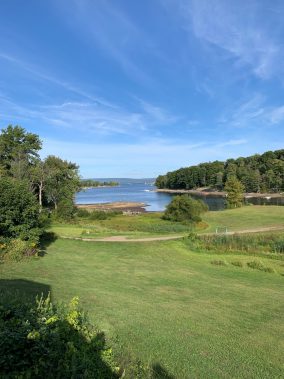 Great Sacandaga Retreat- Maguire's Great Sacandaga B&B
136 Bushnell Road
Mayfield, NY 12117
Welcome to Maguire's Great Sacandaga B&B, where we will do our utmost to make your stay fun, relaxing and memorable. Our beds are comfortable and our breakfast is wonderful. Book a room today or get in touch to learn more.
We want your stay with us to be as special and easy as possible. Maguire's Great Sacandaga B&B has carefully crafted a list of services and amenities with just that in mind.
Maguire's Great Sacandaga B&B provides complimentary breakfast each morning as well as 24 hours of fresh Coffee and Tea.
Luxury High End Linen
Over 300 feet of Lakefront with Swimming Platform and Dock
Fenced In-ground Pool
Free Wi-Fi
Air Conditioning
Free Parking
Smoke-Free Property
In addition to our Free Wi-Fi and other amenities, guests can enjoy a wide variety of games and books available. To learn more about our services and hospitality, keep exploring our site or simply call.
All guest rooms have a view of the beautiful Great Sacandaga Lake. Ideal for that romantic Adirondack getaway or for a relaxing trip with family and friends. We offer a variety of room options. Feel free to contact us with any questions.