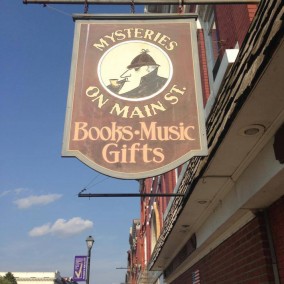 Mysteries on Main Street
144 West Main Street
Johnstown, NY 12095
We are the Southern Adirondacks only full-service bookstore!
Mysteries on Main Street has an extensive collection of books and gifts. We have books for all ages and interests. From bestsellers to books by local authors we have it all. Browse online or stop in at the store. We'll do our best to help you find exactly what you are looking for. Our selection of gift items adds a unique flair to the bookstore. On personal buying trips, we choose merchandise unlikely to be found in any nearby stores. We carry jewelry, candle & oil lamps, picture frames, greeting cards, toys & collectibles.
We can obtain any book in print! Ask our friendly staff to research any topic of interest. We provide free gift wrapping and personal delivery in our immediate area. We will ship your purchases for a minimal charge.
Mysteries on Main Street also specializes in jewelry, candles and gifts, stuffed animals, figurines, local history books and children's toys, puzzles and games.
Located in beautiful historic downtown Johnstown.