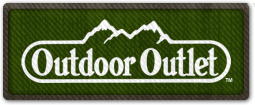 Outdoor Outlet
933 State Hwy 30
Mayfield, NY 12117
Great deals on quality outdoor equipment for camping, hiking, and more.
Come in and check out our in-store specials not available online, and test out the products before you make your purchase. Our friendly staff is available to help you choose the best products for your outdoor needs.
We will constantly be stocking this store with new brands and products so keep coming back to shop the latest deals!